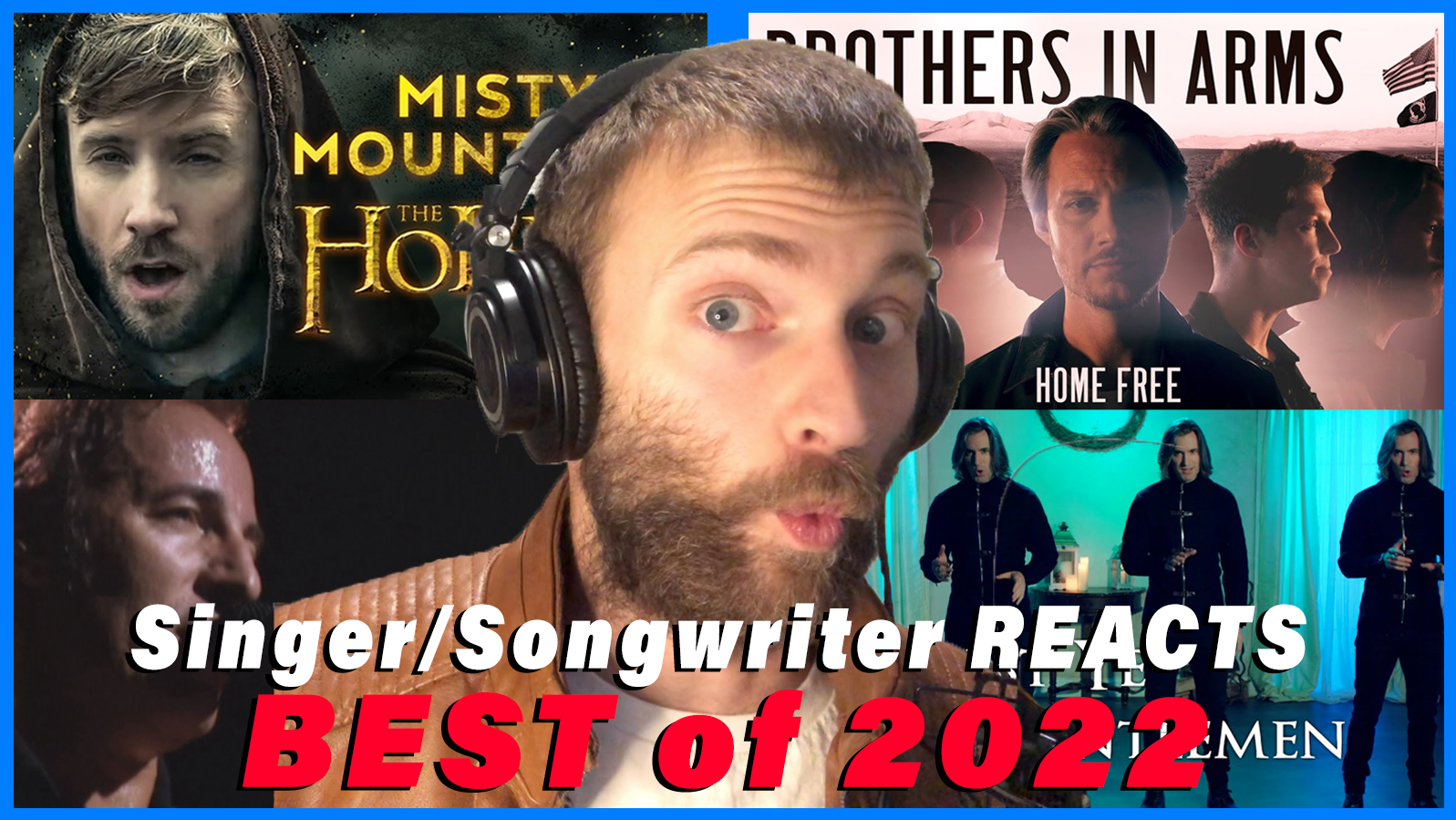 I can hardly believe it's been a year since my last post. I have woefully neglected this blog, and I hope to remedy the issue by posting at least once a month moving forward, beginning today with a recap of the last year and outlining plans for the future.
Randomine Records:
The Autumn Sessions
As all two of my readers know, I set up Randomine Records in 2011 as a banner for my solo music projects, in hopes that one day we would be able to expand to help other artist produce and distribute music. While we've worked behind the scenes with a number of artists over the years, consulting on mixes, penning bios and press releases, creating visual promos, and shopping albums to outlets for reviews, this past year, we finally produced a full project not related to me or someone in my household. 
Released on March 8, 2022, Kyle Graves's The Autumn Sessions hit #26 on the iTunes U.S. Singer/Songwriter album chart and went on to score a JMA nod for Male EP of the Year. As I told Kyle recently, despite having produced all of my own singles and albums over the years, The Autumn Sessions is at least in my top two "favorite projects I've worked on list," if not #1. 
Why? Because Kyle's songwriting and performance is incredible, and (if I do say so myself) we ended up with an excellent finished product.
YouTube Reaction Series
Over the years, I had considered starting a variety of podcasts and YouTube shows, including a music reaction series. Ultimately, I had always decided it was something I neither wanted nor needed to spend my time doing. Then, one day in August 2022, I woke up beset with the inexplicable urge to film, edit, and upload a music reaction video to the Randomine Records YouTube channel. So, I did. 
The first video received something like 150 views in 2 or 3 days—a surprising number considering we only had 6 subscribers and no social media presence. So, I cut another one, and, in another couple of days, this second video hit 1,000 views. 
Three months to the day of the first video, the channel hit 1,000 subscribers and 4,000 watch hours, and, within 48 hrs., we were monetized. 
We now sit at 2,000 subscribers, and I have been absolutely floored by the support for the channel. About a month ago, we also launched a super cheap Patreon page specifically for the reaction series and are currently just shy of 20 patrons.
Southern Gentry Music Review
In December 2020, Kyle Graves, Brittany D, and I released our first song under the Southern Gentry Music Review banner. Essentially, SGMR is the continuation of Mississippi Good Night, a band which saw me, Brittany, and our good friend and drummer, Zack Farnham, tour all over our home state playing covers of "Southern" music, i.e., music in the country, rock, blues, and folk range. However, the new iteration of the group only records and releases music (no live performances), although Zack's drumming, recorded in studio during MGN's run, can be heard on the new tracks.
Right now, we're finishing tracking on three covers which will be released on the expanded edition of our 2021 debut EP The Long Path Home. Like the other tracks on TLPH, these songs are original arrangements of classic tunes I worked out with various bands on the road, which went on to become fan-favorite staples of our live shows during 5 years of touring. We're also working on another track which may end up being released as a single before the end of the year.
All release dates are TBD, so stay tuned!
Other Projects:
I also have some other creative projects—some music related, some not—in the pipeline, but, since I'm not sure when or if they'll come to fruition, I'll save those for a later post.
Thanks to all of those who have streamed, downloaded, watched, and otherwise spent their God-given time and hard-earned money in support of the above endeavors. I wouldn't keep doing it without you.